EDUCATION: THE STATUS OF EKITI STATE IN NIGERIA.
Girgir I.  Girgir
With the recent information and statistics on the first 10 most Educated States in Nigeria, Ekiti State is missing on the list.  This development provoked the CEO Human Enhancement Institute (HEI) and the Senior Editor, The Expozer Communication&News, Da-Silva Johnson who is from Ekiti State into responding. His words below.
"Ekiti State in the south western part of Nigeria has been known as a state with high rate of intellectuals in Nigeria due to the numbers of educated people where almost every household has a Professor while some are either the youngest professors in their discipline or the first Professors in their fields of studies. I am therefore surprise to see a write up given a data on the first 10 most educated states in Nigeria. I am not disputing the claim but I am wondering what exactly is happening in Ekiti State or something is probably wrong somewhere because of the facts available to me and that Ekiti State got the best performed student in NECO in 2016 under the then Governor, Ayodele Fayose as released by the then Registrar and Chief Executive Officer of NECO, Prof. Charles Uwake, Ekiti was declared the best performing state with over 96.31 per cent success.
Edo came second while Abia and Kogi have joint third position in the 2016 NECO result.
In Nigeria, Western Education was planted in 1842 and Ekitiland was one of the first beneficiaries.
Mind you and for proper description, Ekiti-land is located in southwestern Nigeria between longitudes 40°5T and 50°45T East of the Greenwich meridian and latitudes 70°15T and 80°5T north of the Equator with a total land Area of 5887.890sq km.
Ekiti was declared a state on 1 October 1996 alongside five others by the military regime under General Sani Abacha as the Head of State and Commander of the Armed Forces. Before and after then, Ekiti Indigenes not lagged behind in the pursuit of western education has been seen doing well in most parts of the society. History has it that Ekiti people love education and would do everything legitimately possible to school their wards. What is the problem now in Ekiti State affecting the passion for education?
I am making this claron call to Ekiti State Governor, HE Kayode Fayemi, Deputy Governor, State Assembly Members, Hon Commissioner for Education, Science and Technology, all Commissioners, All Politicians, Religious Leaders, Youths, Media and all Stakeholders including Private School operators to kindly rise to the occasion.
Ekitiland and indegene is not known for criminality etc but has been known as fountain of knowledge and home of intellectuals. Why should that change in our time. Education is a foundation for progress and it should not be jeopardized. Ekiti might not be known for wealth but known for Agriculture and Education. With proper orientation these can be converted to wealth.
The status of losing the honour of Ekiti having the highest numbers of Professors in Nigeria  started in 2010″ . See this:
"The Nigerian Universities Commission has a record of the state with the largest number of professors on their records and as at 2010 that state is Imo State followed by Ondo State and then Anambra State; the next state is Ekiti and then Delta before Kwara State".
DaSilva continue that " going by the statement of the Governor in 2018, I thought our hope should have gradually been a reality by now especially considering the statement of Governor Fayemi when he said:
"Ekiti was the least in enrolment in the southwest  when I resumed office in 2018, but the first step I took was to stop all levies in public schools and took other multi-pronged approaches like construction of additional school buildings and I also keyed into the federal government's school feeding project and that have impacted positively  on education and our economy."– HE Kayode Fayemi.
I am not been critical here but pointing out that the Governor had a concern and the need for the flame of his passion to continue and the need for the support of all Stakeholders. 'A willing leader need a willing follower to get to the needed destination easily and speedily'.
Ekiti State should call for stakeholders meeting immediately after the Corona Virus Crisis to look into the challenge of Education and Economy of the state. Education and Economy Summit would go along way where stakeholders can brainstorm and generate a workable communiqué. I Won't bother you all now on economy but require attention too and it plays a major role in quality education.
Da-Silva Johnson who is a Capacity Builder, Clergy, Entrepreneur, Media is also a Proprietor of Private School bared his mind and call the concerns to rise to the ocassion. Wake up our sleeping education in Ekiti State.
Below is the refered report please.
……………………………………………..,……………
Top 10 Most Educated States in Nigeria 2020.
opera.com1d
Have you been searching for the most educated state in Nigeria for 2020? You will search no more because, in this article, I will talk about the most educated states in Nigeria with literacy level vividly.
Nigeria is a country with 36 states including FCT Abuja, and numerous tribes but the major ones are Hausa, Yoruba and Igbo.
Many Nigerian believe that the yoruba's were the most educated people in the country.some none Yoruba tribes believe while some fail to succumb claiming theirs is the most educated one.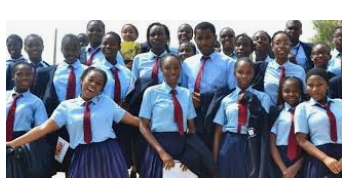 Now the followings are the Top 10 most educated states in Nigeria 2020 with their literacy level.
1. Imo state (Literacy level = 96.43%)
Imo state is well known to be the most educated state because of the numerous quality student they provide and many tertiary institutions Present there.
2. Lagos state (Literacy level=96.30%)
Lagos state has been the second most educated state in Nigeria said to be located at the west part of the country with many quality students they produce and much other standardness in academics.
3. Enugu state (Literacy level = 96.0)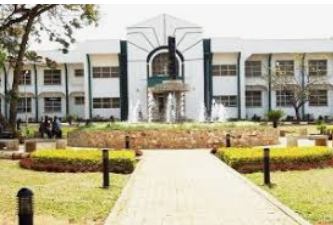 Many will not believe that the third most educated state is also from the South-east part of the country. Enugu state is also the host of first indigenous University in Nigeria which indigenous
4. River state (Literacy level=95.76%)
River state also produce some of the most educated citizens in Nigeria with numerous standard universities and polytechnics etc.
5. Abia State (94.24%)
Abia state is one of the most educated and high literacy level in Nigeria.this one of the state in Nigeria which is currently investing high in education compare to some other state unranked.
6. Akwa Ibom state (93.00%)
Akwa ibom is located at Southern part of Nigeria, they were ranked sixth as they also invest highly in education and as well producing quality students too.
7. Anambra State
Anambra is another eastern state who is currently investing high in education and as well produced most educated Nigerians.
8. Ogun state. (90.57%)
Ogun state is located at western part of the country, they have also produced quality students and investing high in education for the betterment of Nigeria
9. Edo state (90.53%)
Edo state is located at south part of the country, they are ranked ninth as one of most educated state in Nigeria 2020.
10. Osun state
Osun state is another yoruba speaking state located at west part of Nigeria.they were also know to be a good investor in terms of educations.